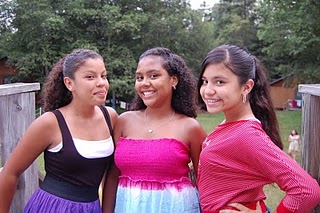 For mailed donations, please send checks payable to "Julian Reiss Foundation" to:
Julian Reiss Foundation
c/o Martha Reiss Acworth
17 Ridgeway Lane
Boston, MA 02114

Revenue from the Julian Reiss Foundation's modest endowment provides only a portion of the funds required for the maintenance and operation of the camps. Contributions from individuals, corporations, and foundations are needed annually and deeply appreciated. We are very thankful to all of our supporters that have made the work of the foundation possible for over 50 years.
Administration and fundraising is handled by the Reiss Foundation's Board of Directors on a volunteer basis; contributed dollars go directly to the support of the camp programs. Indeed a contribution to the Reiss Foundation, of any size, is a very cost-effective way for you to make an important and positive difference in the lives of underprivileged inner-city youth.
The Julian Reiss Foundation is a 501(c)(3) private operating foundation. Tax ID #14-601-2292. A copy of the Julian Reiss Foundation's current annual report is available upon request, or may be obtained by contacting the Office of the Attorney General, Charities Bureau, 120 Broadway, New York NY 10271.